Civil 3D Material Tables: A step by step tutorial guide
Introduction to Civil 3D Material Tables
Firstly, what is a Civil 3D Material Tables? Well, let's find out in this online training course. Certainly, this step by step tutorial is a part of the Civil 3D essentials book and how-to manuals.
Working with Civil 3D Material Tables
Click OK to close the window.
The volumes have now been computed. All we have left to do is display them. Let's generate the material tables. On the Analyze tab, run the Material Table command.

Let's first display the Cut materials table.


Click OK and when prompted, click somewhere on the screen to create the material table.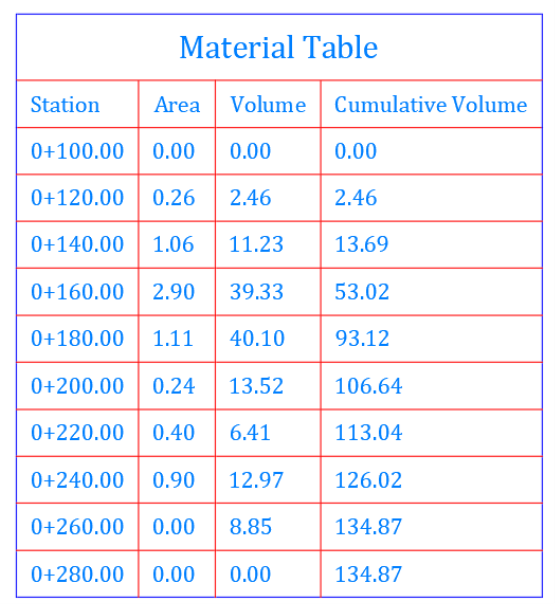 Use the previous steps to produce the list of materials for Fill, asphalt, base, subbase, and concrete.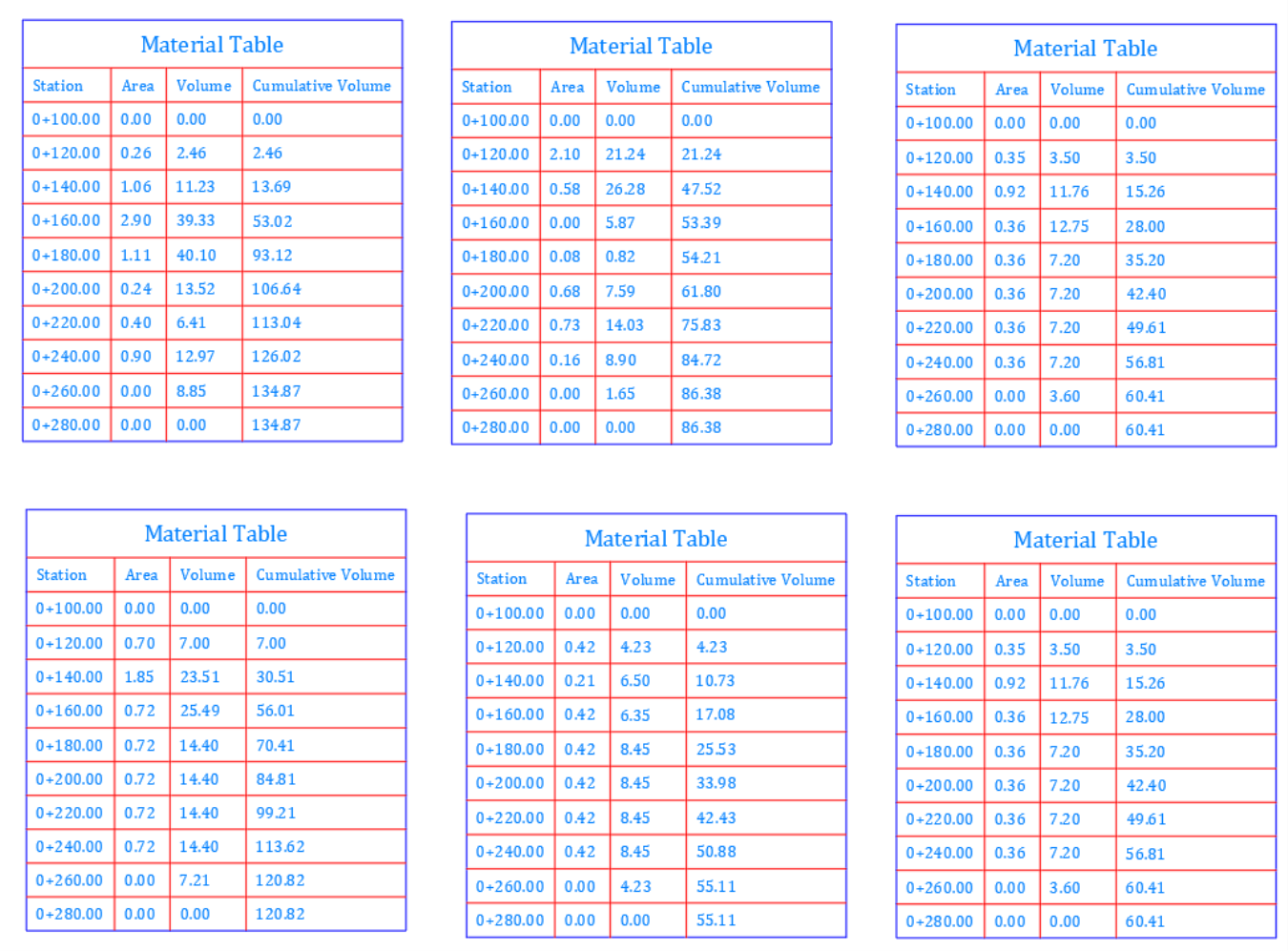 Next, like most Civil civil 3d entities, you can change the display of the table by editing their style. It would be neat, for example, to display the name of each material in the table. To do that, select one of the tables, right-click and Edit Table Style.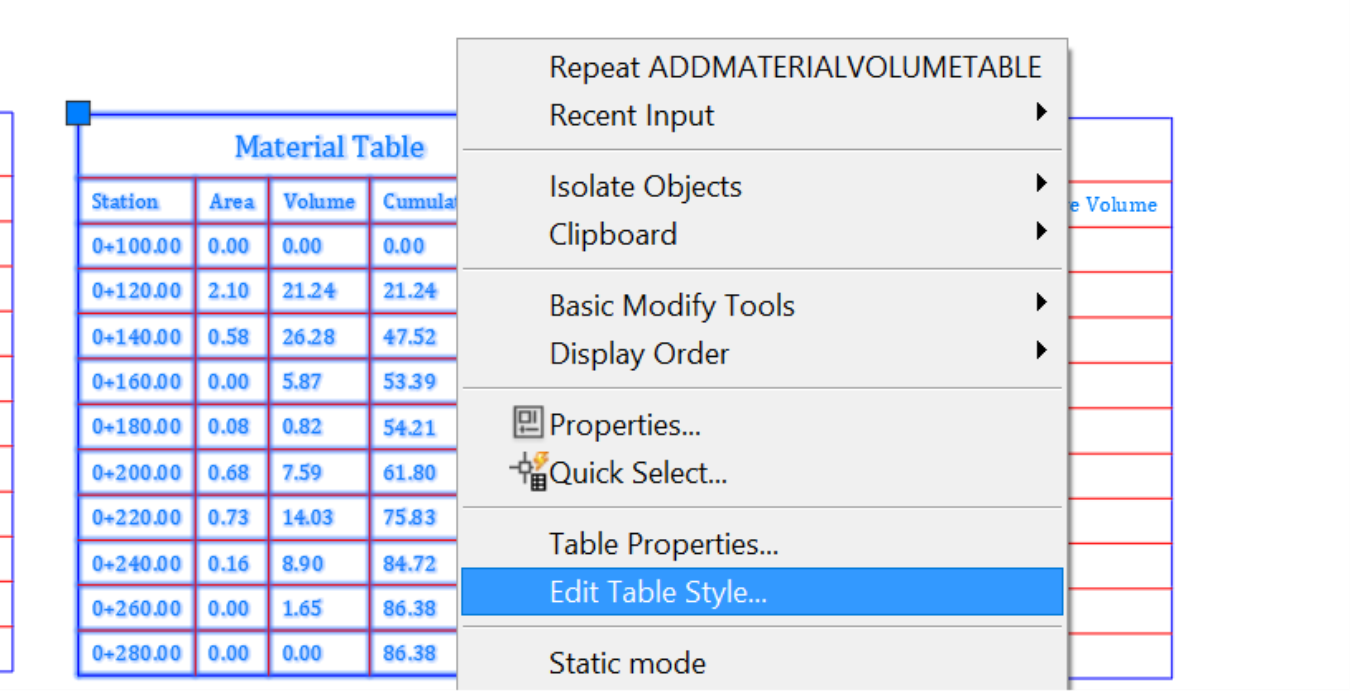 In the Table Style editor, you can modify the content and appearance of the table. Double-click on the title of the table to open the Text Component Editor.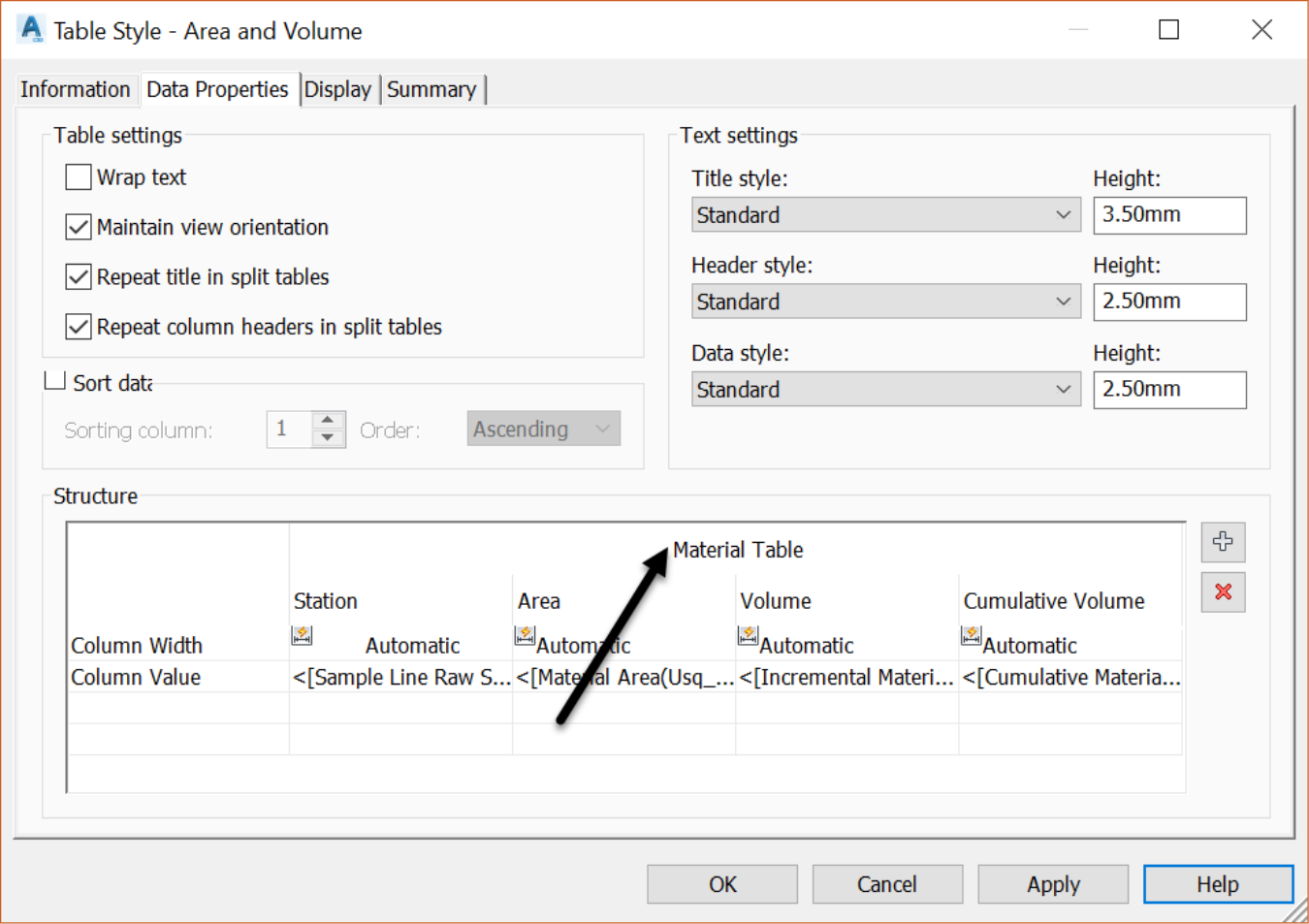 In the editor, highlight Material Table, then select Material Name in the Properties drop-down menu. Next, click on the horizontal arrow, to overwrite the current content.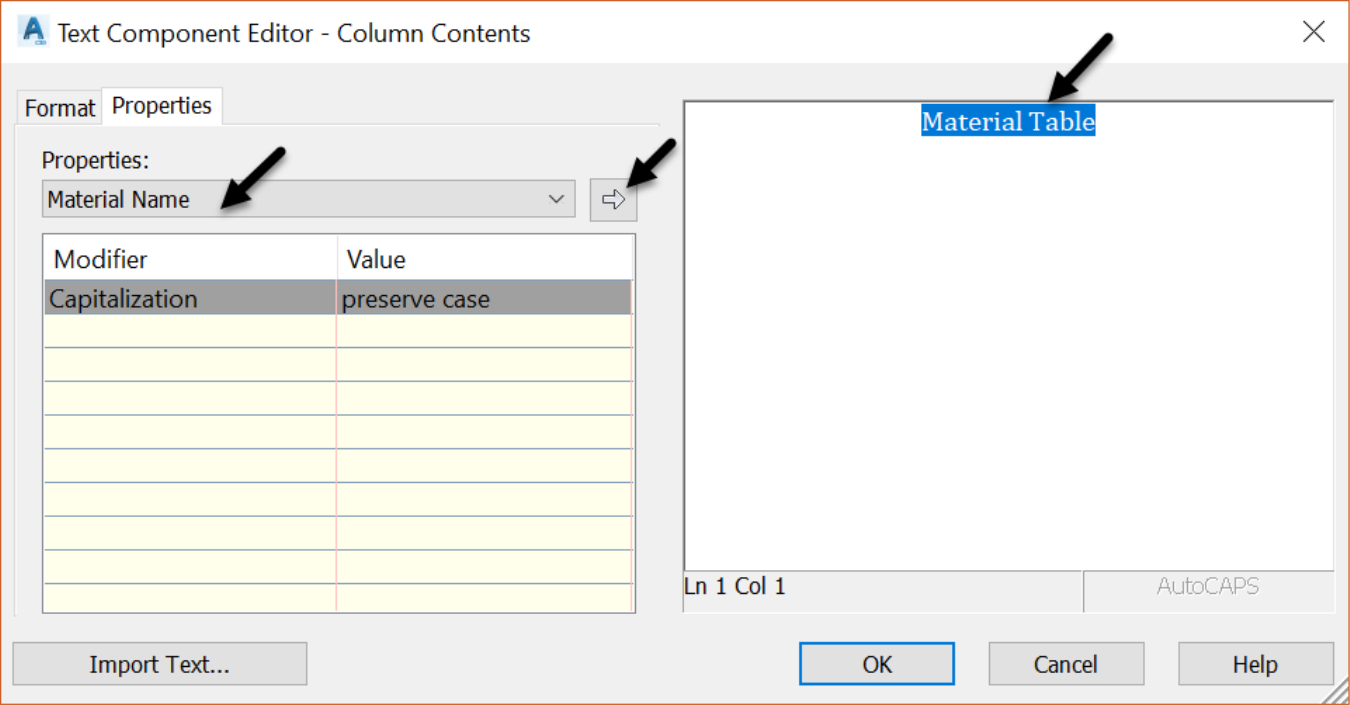 Click to close the Text Component Editor window.

Now, switch to the 

Display tab.

Select all the components by clicking on the first one, using the 

Shift key

 on the keyboard and clicking on the last one.

Next, change all colors to White.

Then, turn on 

Title Area Fill

 component and change its color to 41, for example.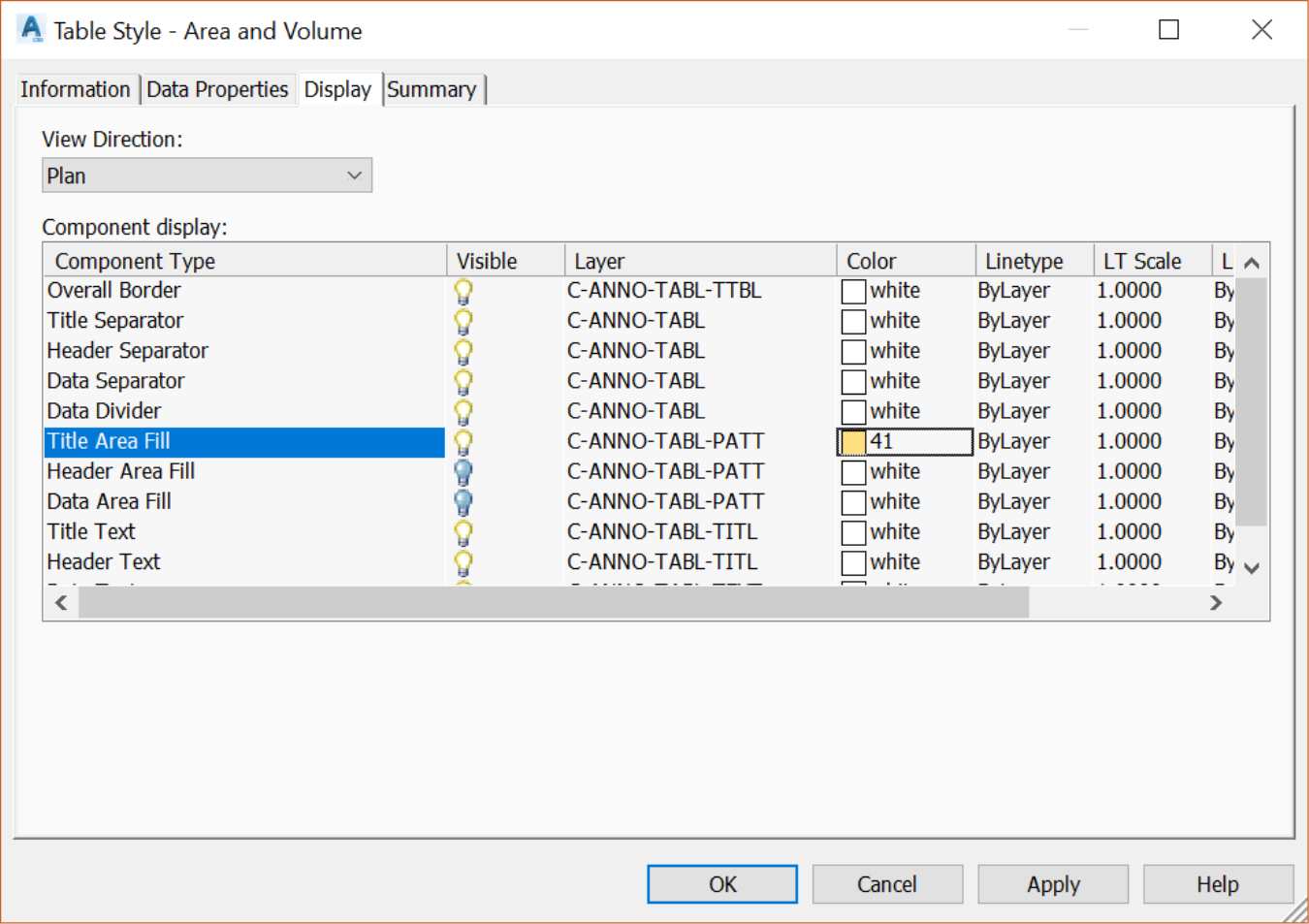 Now in the drawing, all tables have changed to display the name of the materials.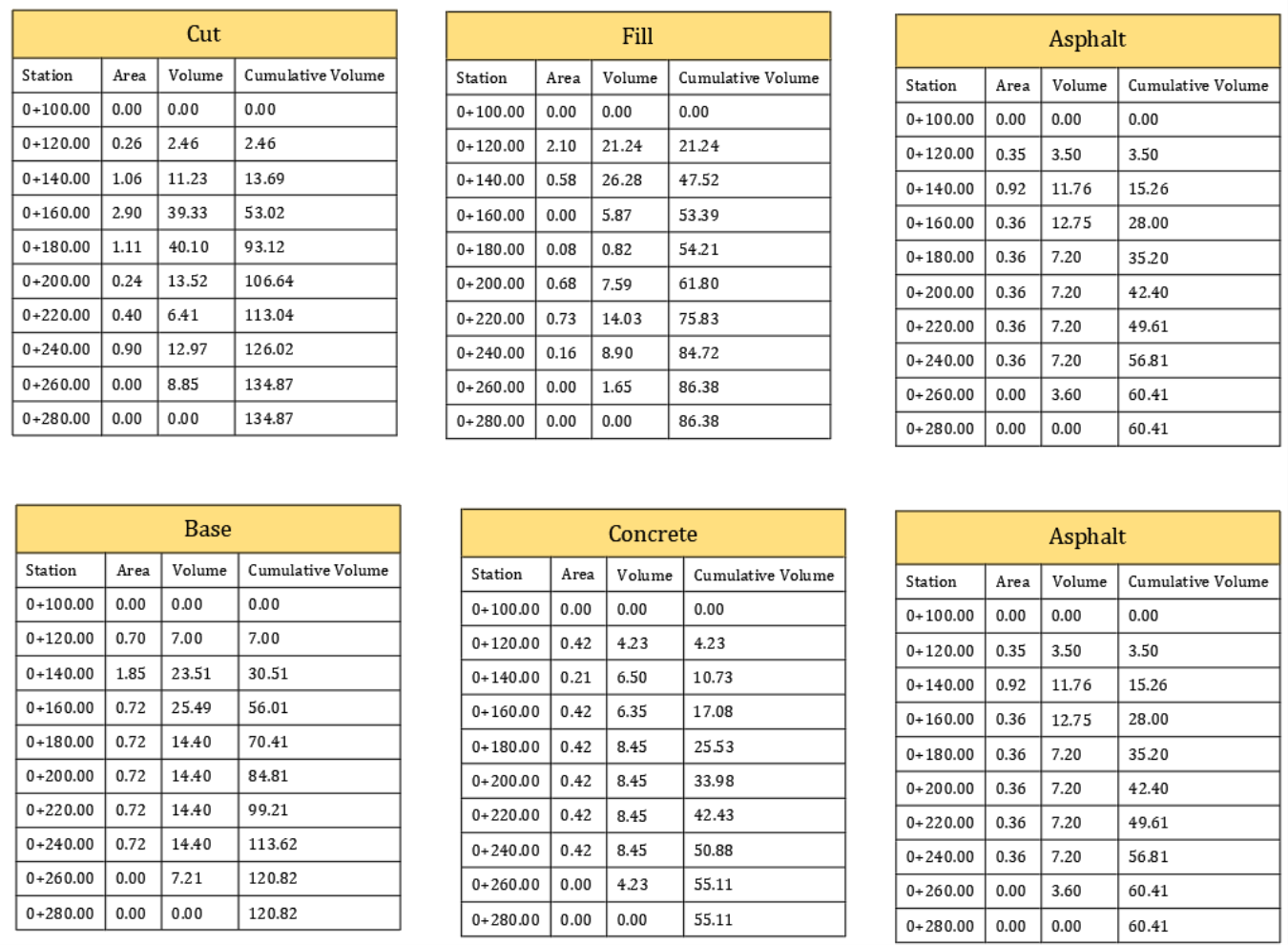 What is even more interesting about the tables is that we can modify the profile and observe instant updates to the volume calculations. That's because the profiles were used to create the corridor surface. Which in turn was used to estimate the volumes.  For example, if there is too much cut material, you can incrementally raise the profile, at strategic stations, until the cut and fill volumes balance out.
Free

Free

Free Downloadable Civil 3D Book

Get It