Free

Free

Free Downloadable Civil 3D Book

Get It
Tutorial: Civil 3D points on an alignment
Introduction to Civil 3D points on an alignment
How to create Civil 3D points on an alignment? Let's find out in this online training course and tutorial, a part of the Civil 3D essentials book and how-to manuals.
The previous exercise can be used for an alignment instead of a polyline.  In this case, the command needed would be Measure Alignment: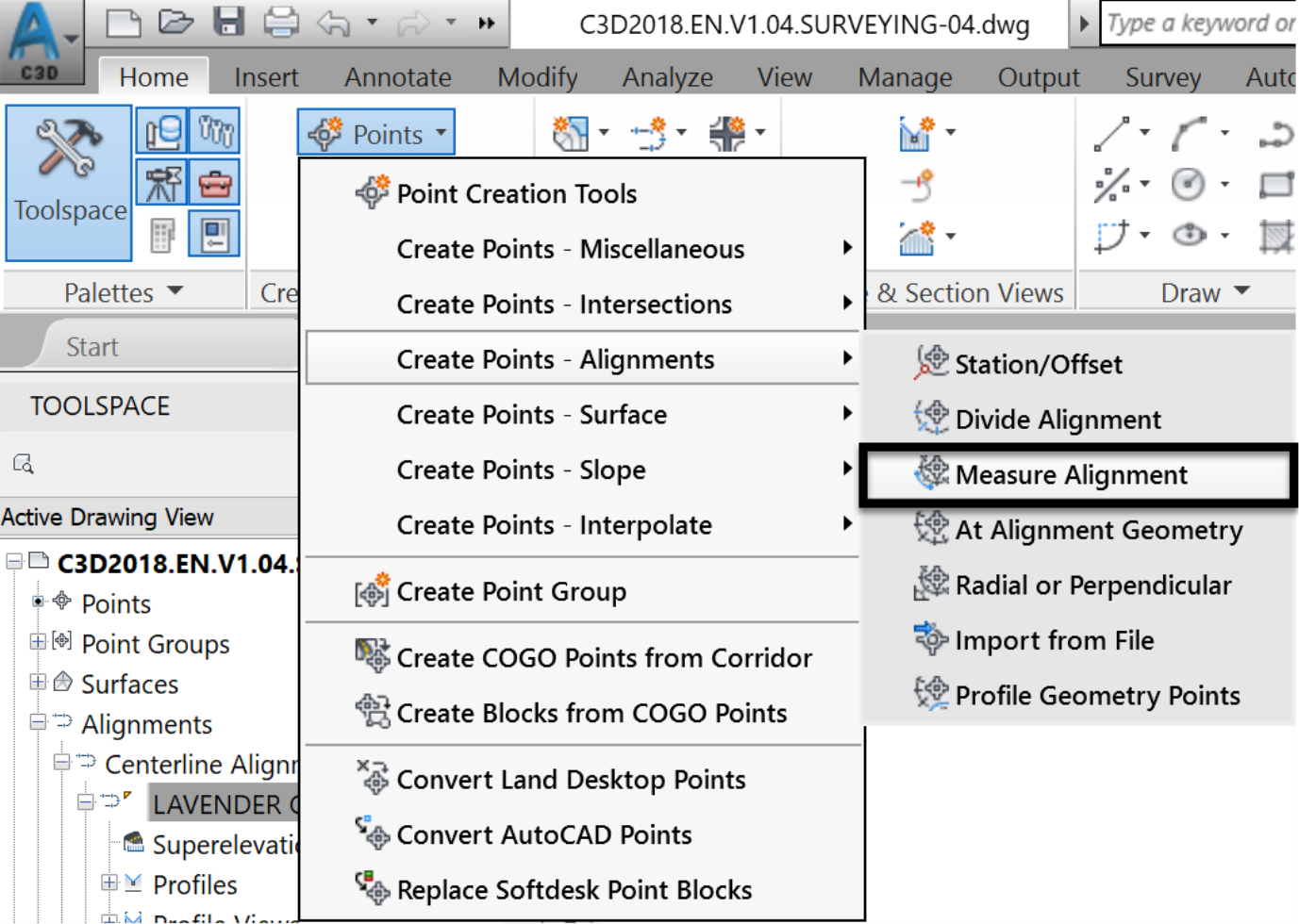 Click on the centerline of Violets Circle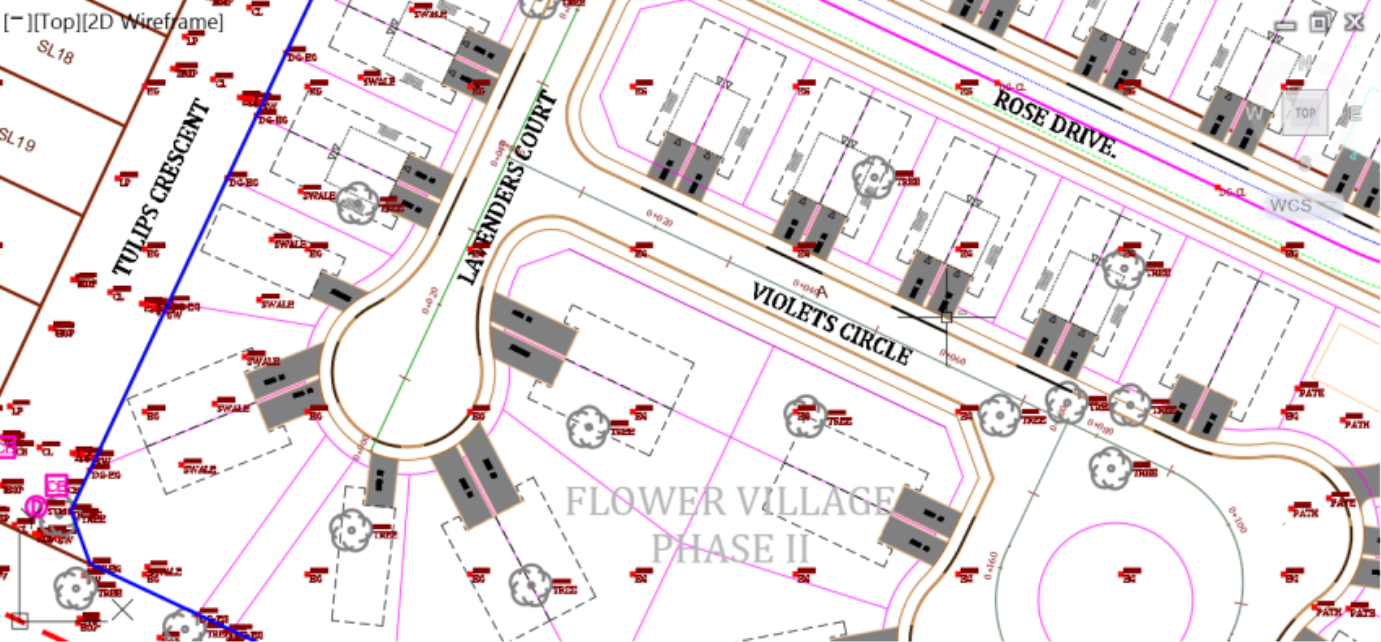 For starting station hit Enter to accept 0+000 (the starting point of the polyline)
For end station, press Enter to accept 0+179.74m or 589.70ft (the end of the alignment).
Press Enter to accept an offset of 0.00m (0.00ft) from the line.
For interval, type 30m or 100ft at the command line. This indicates that we want to create points every 30m or 100ft.
For the Description Enter DG-CL.
Press Enter to ignore the request for elevation.
Keep pressing Enter, until the command line is blank.
 

New points are now created along Violet Circle, at a 30m or 100-ft interval.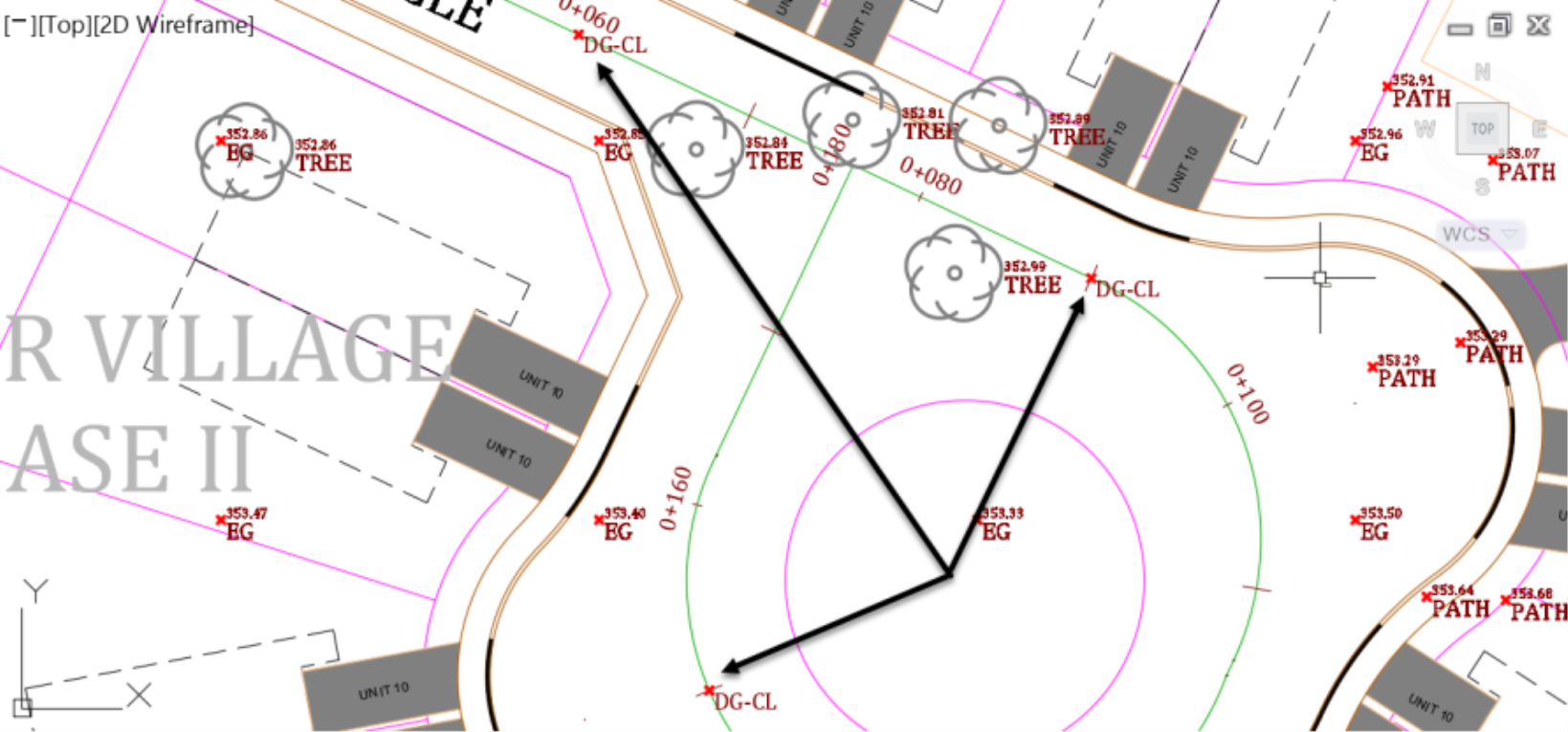 ---
Topic:  Civil 3D | Training:  Civil 3D Essentials  |  Software: AutoDesk Civil 3D
---
Refer a friend and both of you get access to our Civil 3D Courses at a discounted price.