$19.99

$19.99

Civil 3D Essentials Book and Practice Files

Get It
Tutorial: Civil 3D Importing survey file formats
Introduction to Civil 3D: Importing survey file formats
What is the Civil 3D? Let's find out in this online training course and tutorial, a part of the Civil 3D essentials book and how-to manuals.
Generally, we can export a survey fieldbook from the field equipment to custom format files like an Excel spreadsheet (CSV) or text file (TXT). The extracted files are most of the time in the form of columns P (Point Number) N (Northing coordinates), E (Easting coordinates), Z (Elevation) and D (Description).  There are some variations of formats (mostly a combination of these five fields) like PENZD, PENZ,ENZ, and so forth). 
Let's see how to use these types of files in Civil 3D.  
Open the 04.01-Survey dwg file in Lesson 04 practice folder.
Launch the point creation Toolbar by right-clicking on Points in the Prospector tab of the Toolspace.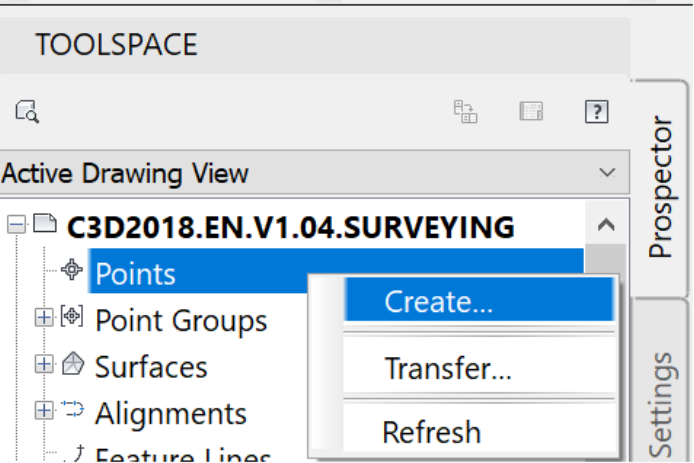 Run the Import Points from file command.
 

Click on Add Files to choose the survey file to import.
 
Browse to the survey folder to select the CSV file. Make sure the right type of file is selected in the Files of typedrop-down box. In this case, we need to choose a CSV file format.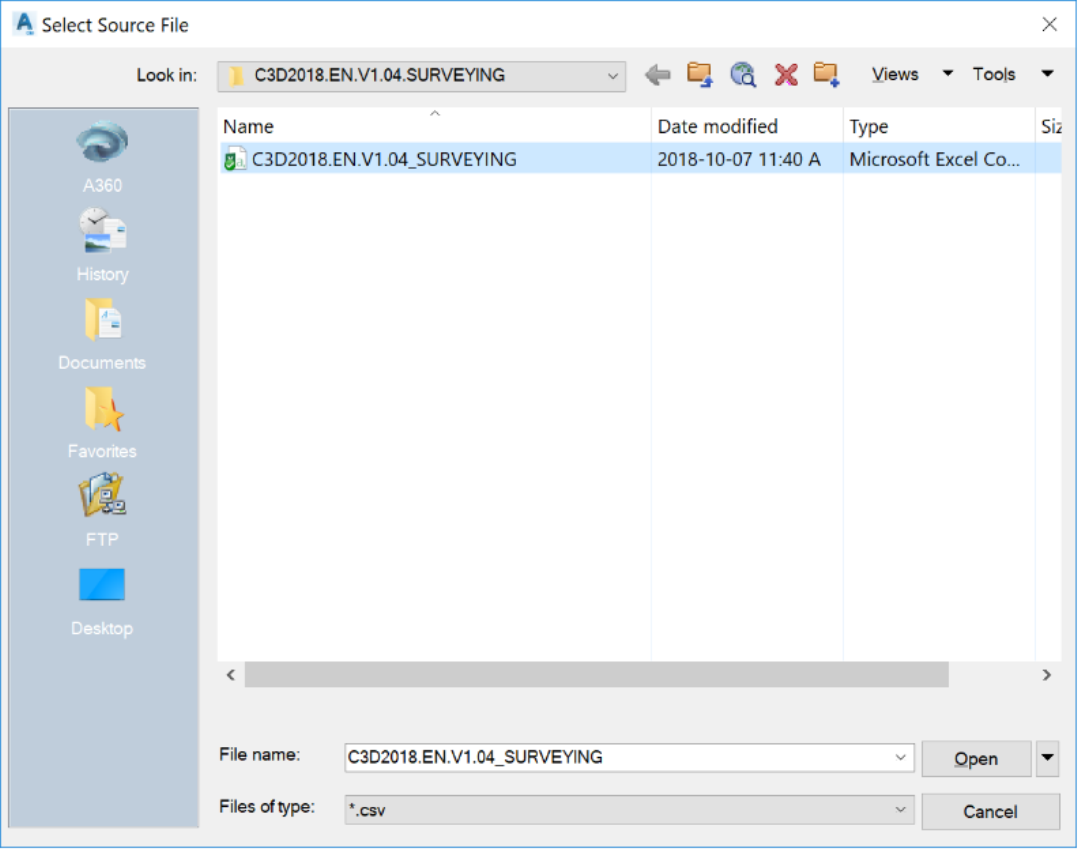 Click on Open.

Choose the appropriate point file format. To determine the right format, we have a few options:

Ask the person who created the file.

Open the file in a text editor and identify the different columns that compose it.

Proceed by trial and error by choosing different formats until we get the one that fits thebase file.
The first option is obviously the recommended one.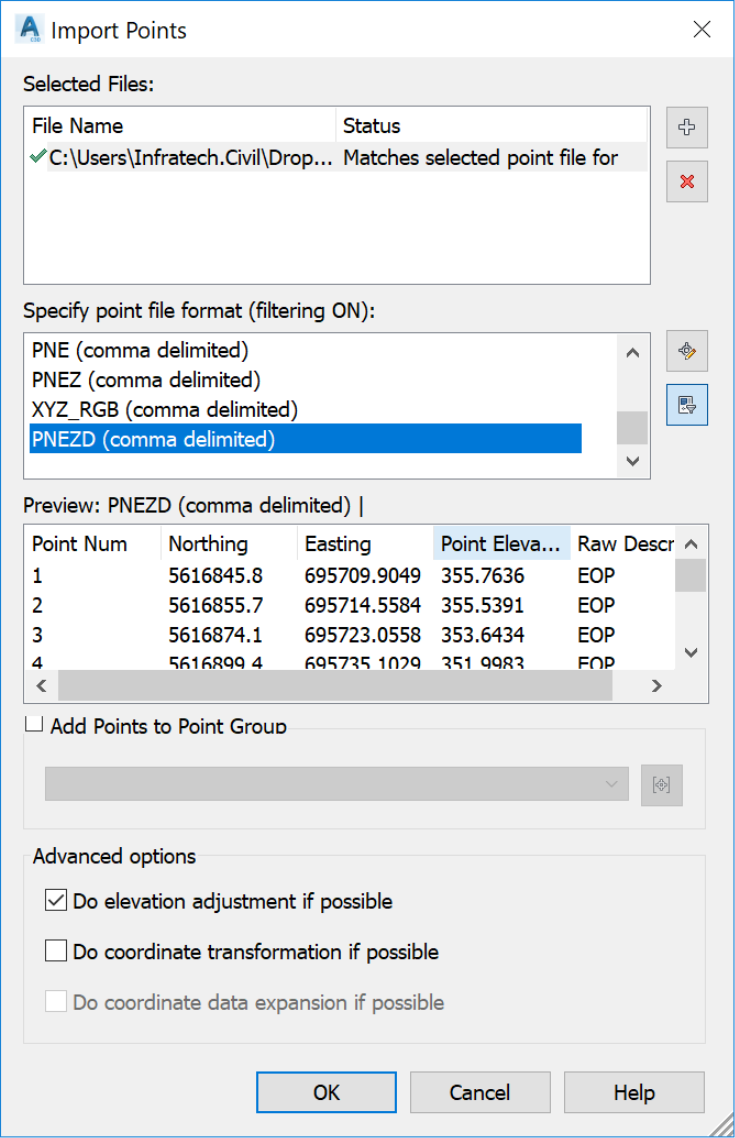 Click  to import the points.
The points now appear in the drawing. Furthermore, the styles and labels defined in the Description Keys set are assigned to each point in accordance to their raw description.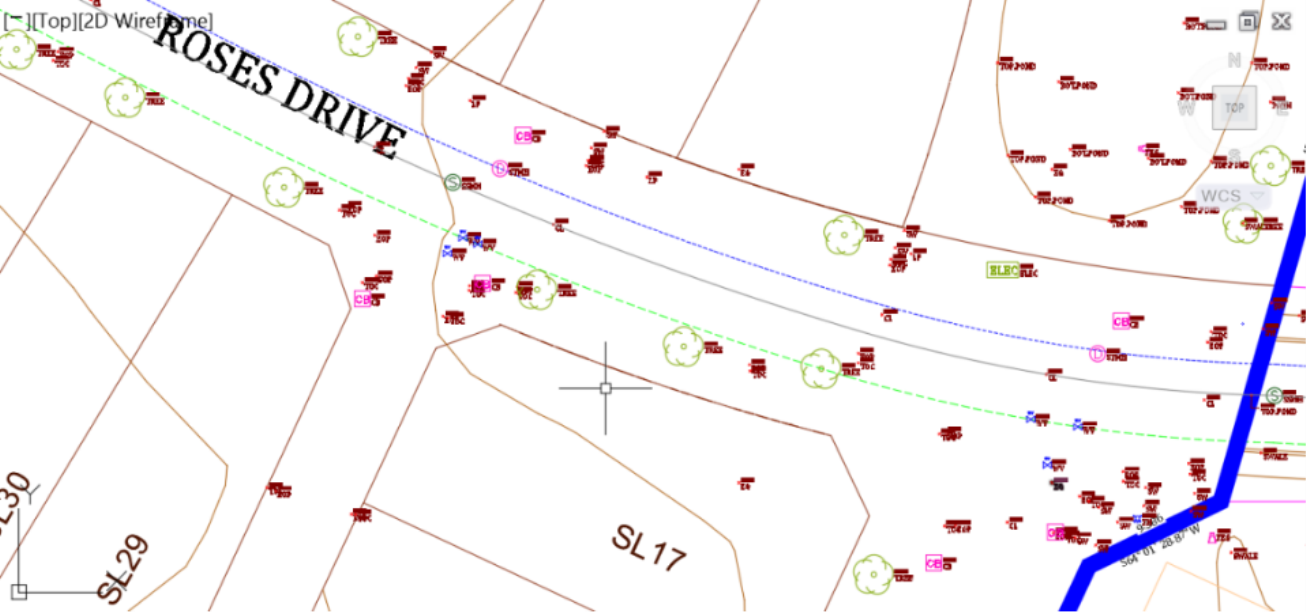 ---
Topic:  Civil 3D | Training:  Civil 3D Essentials  |  Software: AutoDesk Civil 3D
---
Refer a friend and both of you get access to our Civil 3D Courses at a discounted price.