Free

Free

Free Downloadable Civil 3D Book

Get It
Civil 3D Water Drop Analysis: A step by step tutorial guide
Introduction to Civil 3D Water Drop Analysis
Firstly, what is a Civil 3D Water Drop Analysis? Well, let's find out in this online training course. Certainly, this step by step tutorial is a part of the Civil 3D essentials book and how-to manuals.
Working with Civil 3D Water Drop Analysis? 
5.6.1
Water Drop Path
The Water Drop analysis allows us to analyze runoff and trace the path that a drop of water would take across a surface. This analysis is especially useful for designing surfaces such as parking lots, subdivision streets , and so forth. We can easily identify low spots on a surface, and install necessary stormwater catch basins in these low spots.
To use the Water Drop tool,
Zoom to the Hills View named view or manually zoom out using the mouse wheel.

 
Select the Prelim-EG surface in the drawing.

 
On the ribbon, click the Water Drop command for analysis.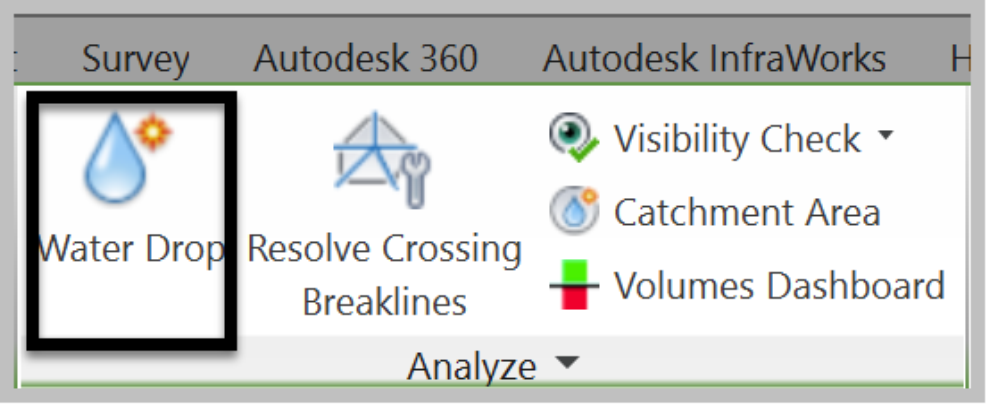 In the Water Drop window, change the layer to the watershed layer C-TOPO-WSHD and choose 3D Polyline for Path Object Type.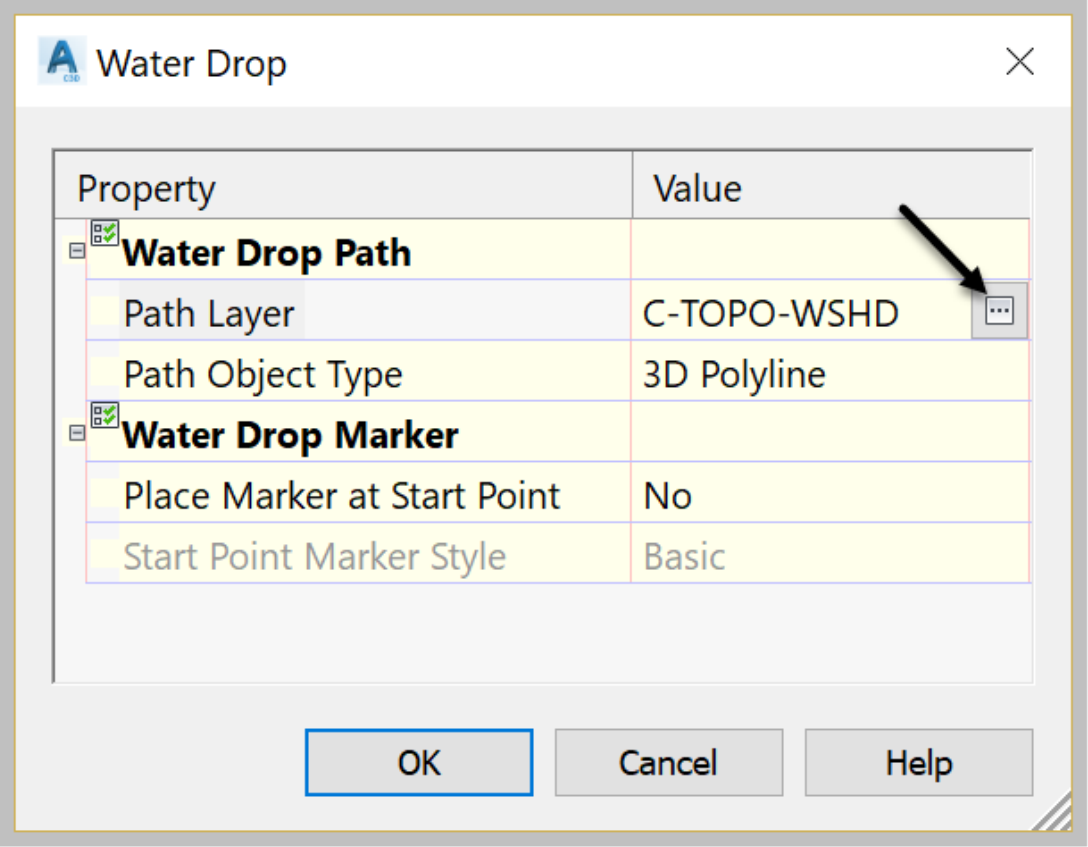 Click OK.
In the drawing, click on a few points on the surface and observe the flow direction. We notice that as expected, water is running downhill from the mountainous areas to the lower areas and will ultimately flow down to the river.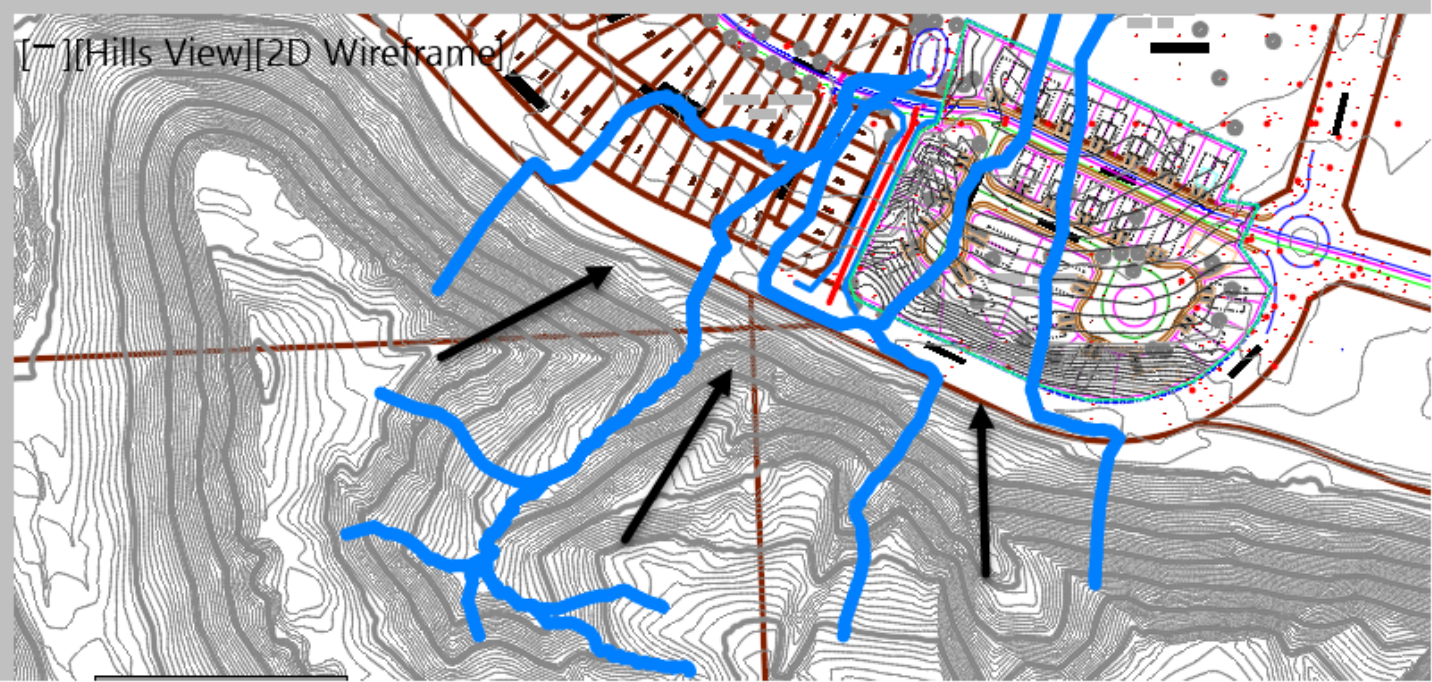 Zoom in further, and you will notice that most of the runoff from our proposed development is going through existing Pond 2. Meanwhile, the flows from Flower Village Phase 1 are going through Pond 1.
Now, delete the Water Drop analysis lines (blue lines) by selecting one of them. Then, right-click, Select Similar and press delete on the keyboard. Or, you can use the layer isolation method to isolate the C-TOPO-WSHD layer and delete them. We will use the water drop method more when we design subdivision streets.