Free

Free

Free Downloadable Civil 3D Book

Get It
Tutorial: Civil 3D Points from a Surface
Introduction to creating Civil 3D Points from a Surface
How to create Civil 3D Points from a Surface? Let's find out in this online training course and tutorial, a part of the Civil 3D essentials book and how-to manuals.
Each project needs to be integrated into an existing environment.  For instance, we need to tie proposed utilities to the existing infrastructure; we need to daylight existing proposed grades to the existing ground on the edges of the site. In this case, there are lots and roads already built in a previous phase.  So, we must maintain the elevations along these pre-existing lots and roads.  The best way to do it is to create points with elevations matching the existing ground as surveyed. To create points from a surface, use the point created by the surface command: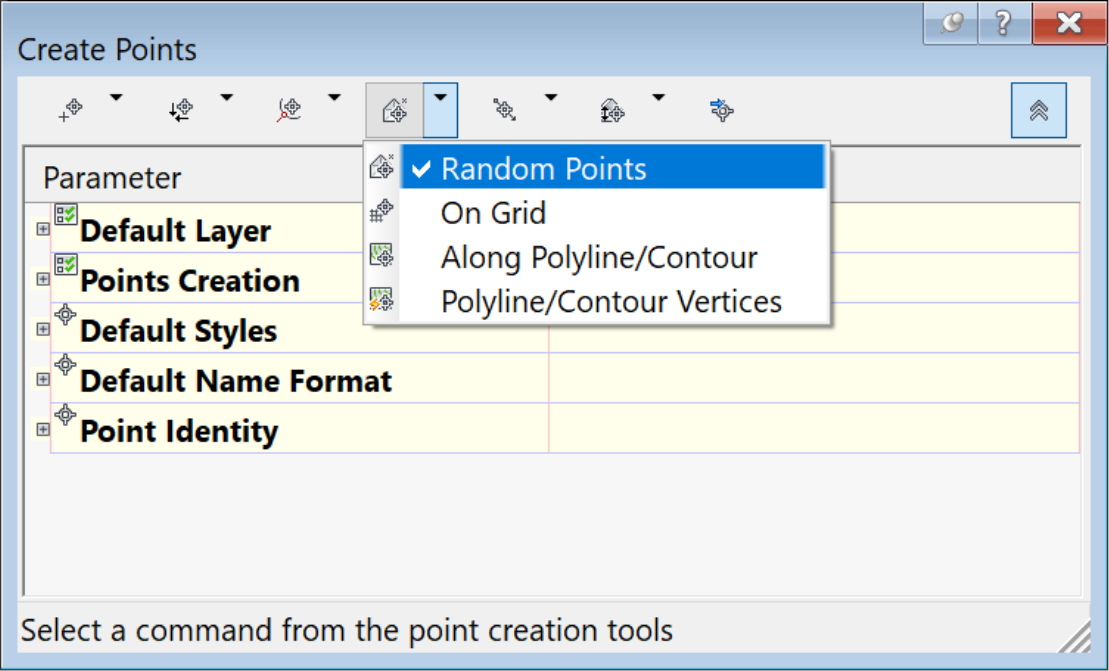 Click on the back of lot corners along Tulips Crescent and Jasmine Blvd.

 
When prompted for the description of the point, type DG-EG at the command line.  These are design points with Existing Ground (EG) elevations.
Continue to press Enter at the command line to accept the description DG-EG for the next points. If you make a mistake, you can always return and restart the point creation command.
---
Topic:  Civil 3D Points from a Surface | Training:  Civil 3D Essentials  |  Software: AutoDesk Civil 3D
---
Refer a friend and both of you get access to our Civil 3D Courses at a discounted price.