Free

Free

Free Downloadable Civil 3D Book

Get It
Tutorial: Civil 3D Styles
Introduction to Civil 3D Styles
What is the Civil 3D Styles? Let's find out in this online training course and tutorial, a part of the Civil 3D essentials book and how-to manuals.
In general, most manipulations of styles and settings are done from the Settings tab of the Toolspace. However, to make the software easier, we will use the Autodesk Civil 3D Prospector and right-click menu. By establishing this habit, we will create a routine that will make it easier to learn the software. 
As stated before, there are several ways to access Civil 3D's commands (right-click menu, ribbon, prospector, and the command line are the usual options).
To create and edit point styles, proceed as follows:
Activate the Prospector tab and navigate to the Point Groupssection.
Then, select _All Points and right-click on Properties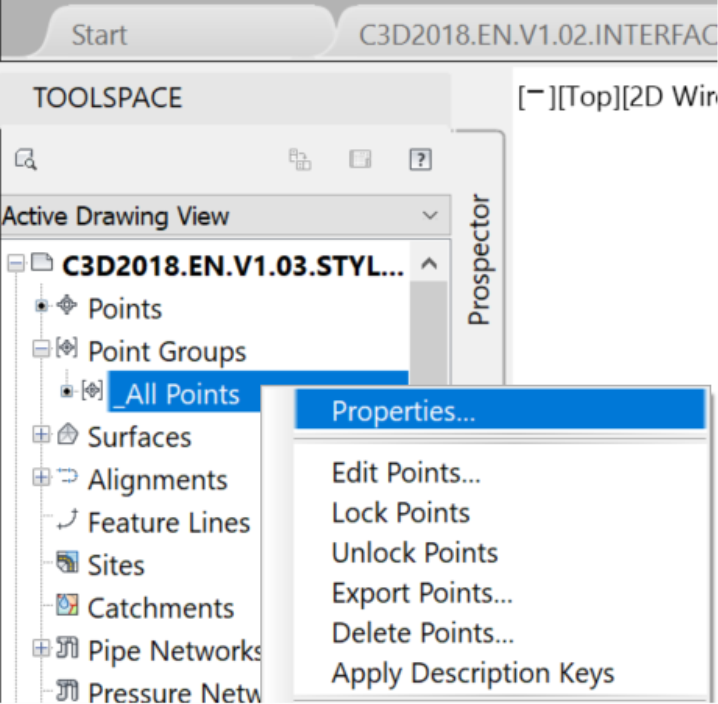 On the Information tab of the Point Group Propertieswindow, we have two main boxes, each representing a type of styles:

The first one is

 Object Styles:

 it controls the appearance of any point object belonging to this point group.

The second oneis

Label Styles:

 It dictates the 

appearance

 of the text associated with the point, including coordinates, descriptions, point numbers and elevations.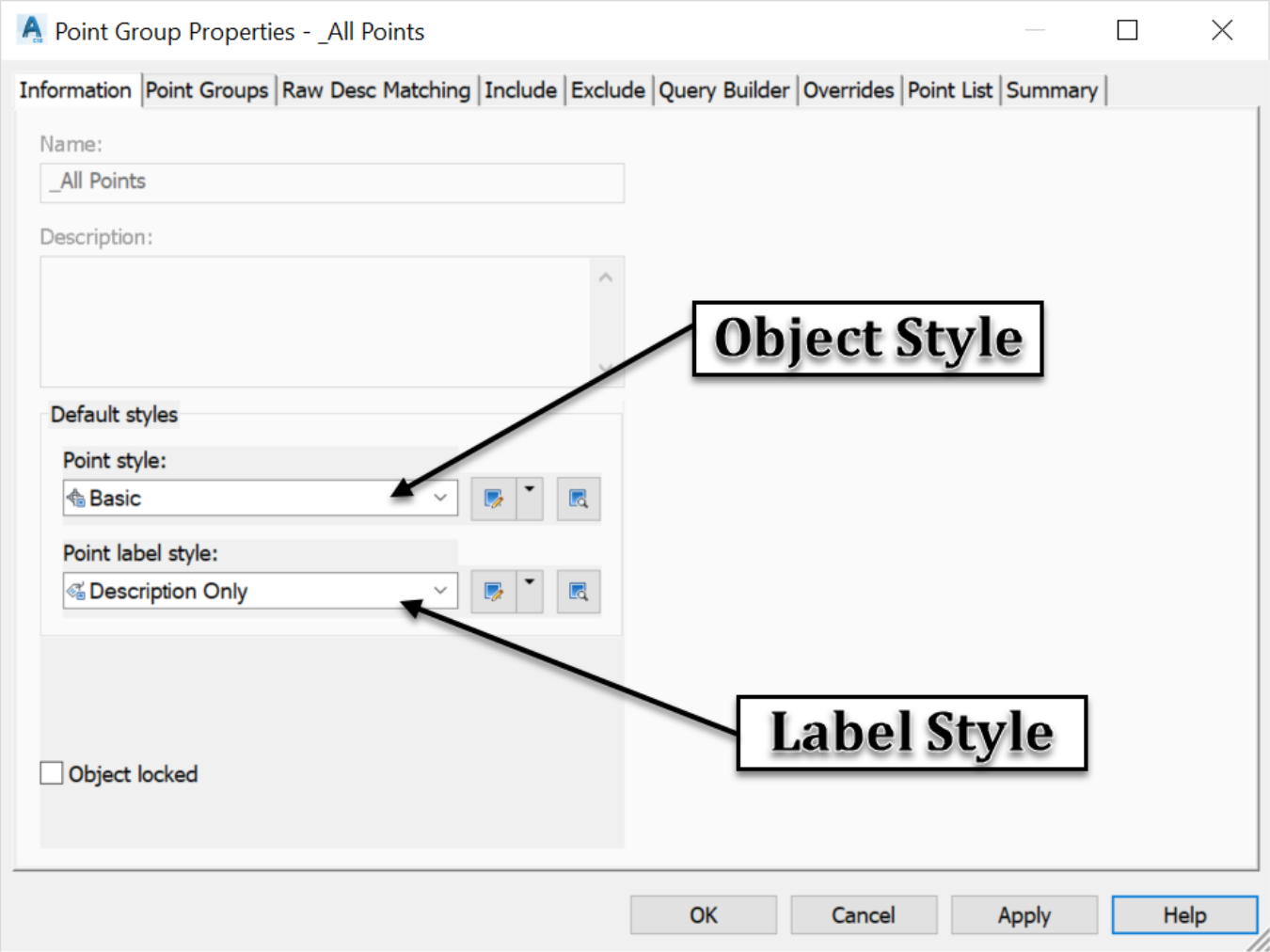 In the Point Group Properties window, both types of styles can be created, copied, or edited. Let's create a new point style (for example, a circle and an "X" sign).To create and edit a point object style,
from the previous window, create a new 

style

, by clicking on the arrow on the right, in the 

Point Style

 section. 

next, click on 

Create New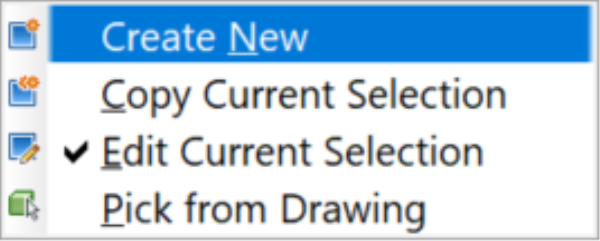 then, on the 

Information

 tab, in the 

Name

textbox

, enter the name of the point style, for 

example,

EG

,

 for Existing Ground.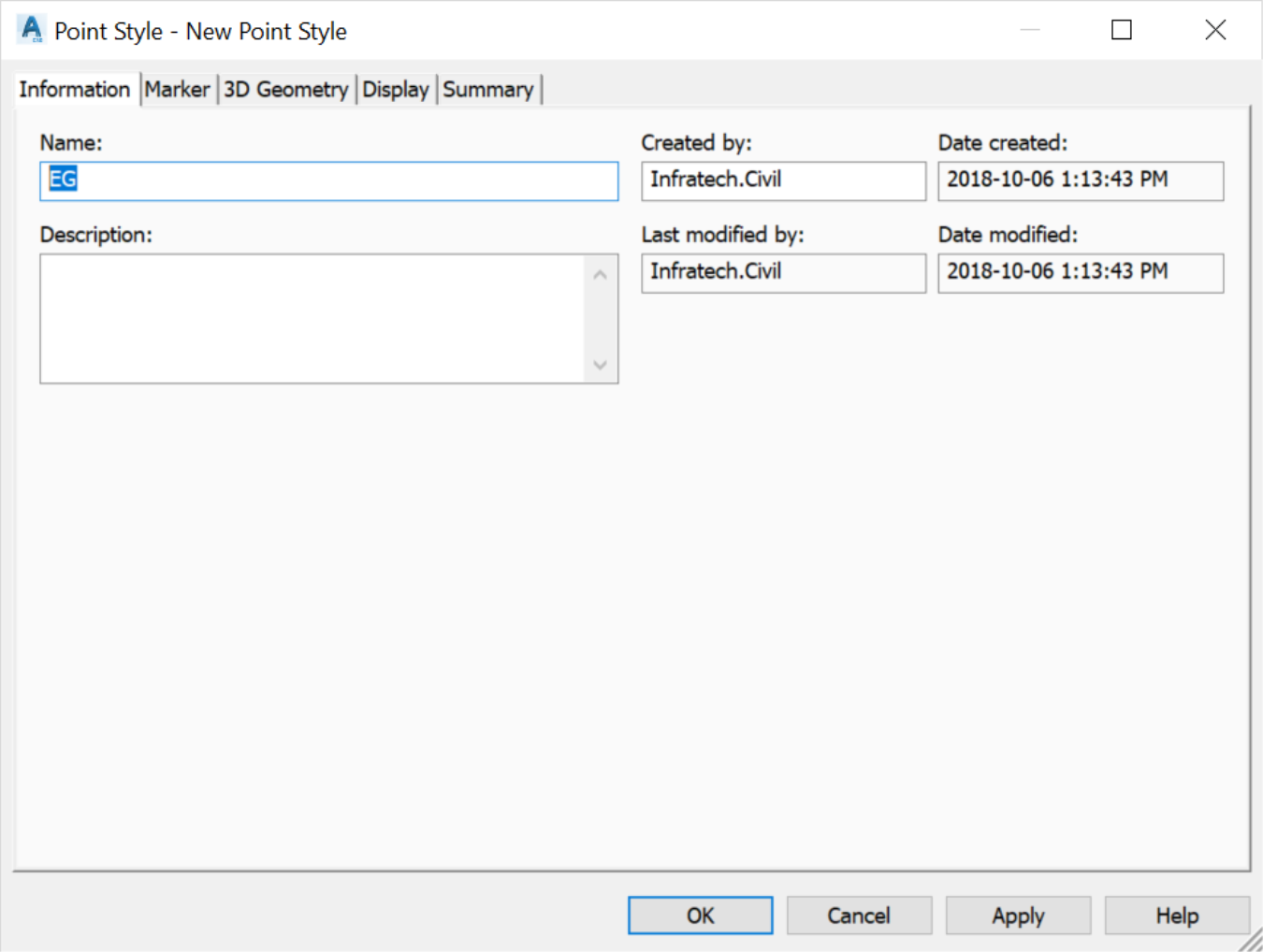 Now switch to the 

Marker

 tab. For the point style, you can either choose an 

AutoCAD point

 for the 

marker

, a custom

 marker

, or a pre-existing AutoCAD block to represent the 

existing

 ground.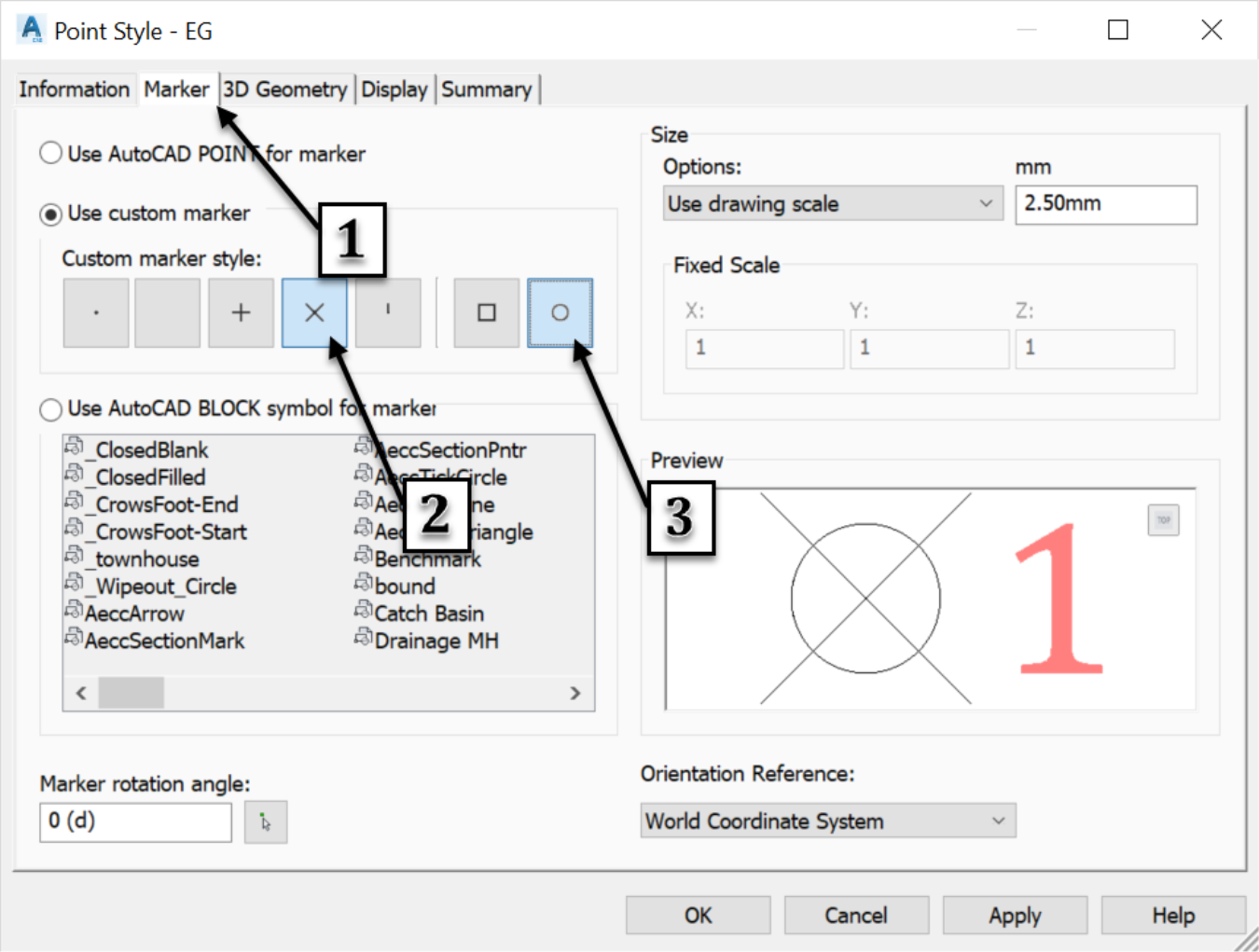 The option of using pre-existing AutoCAD blocks is particularly useful in a situation where we want to choose an existing block from an external AutoCAD file. Case in point, when styles have 

been created

 by a client or a permitting 

agency like

 a department of transportation or municipality. In that 

case,

 we 

simply

 pick a style from the list of symbols.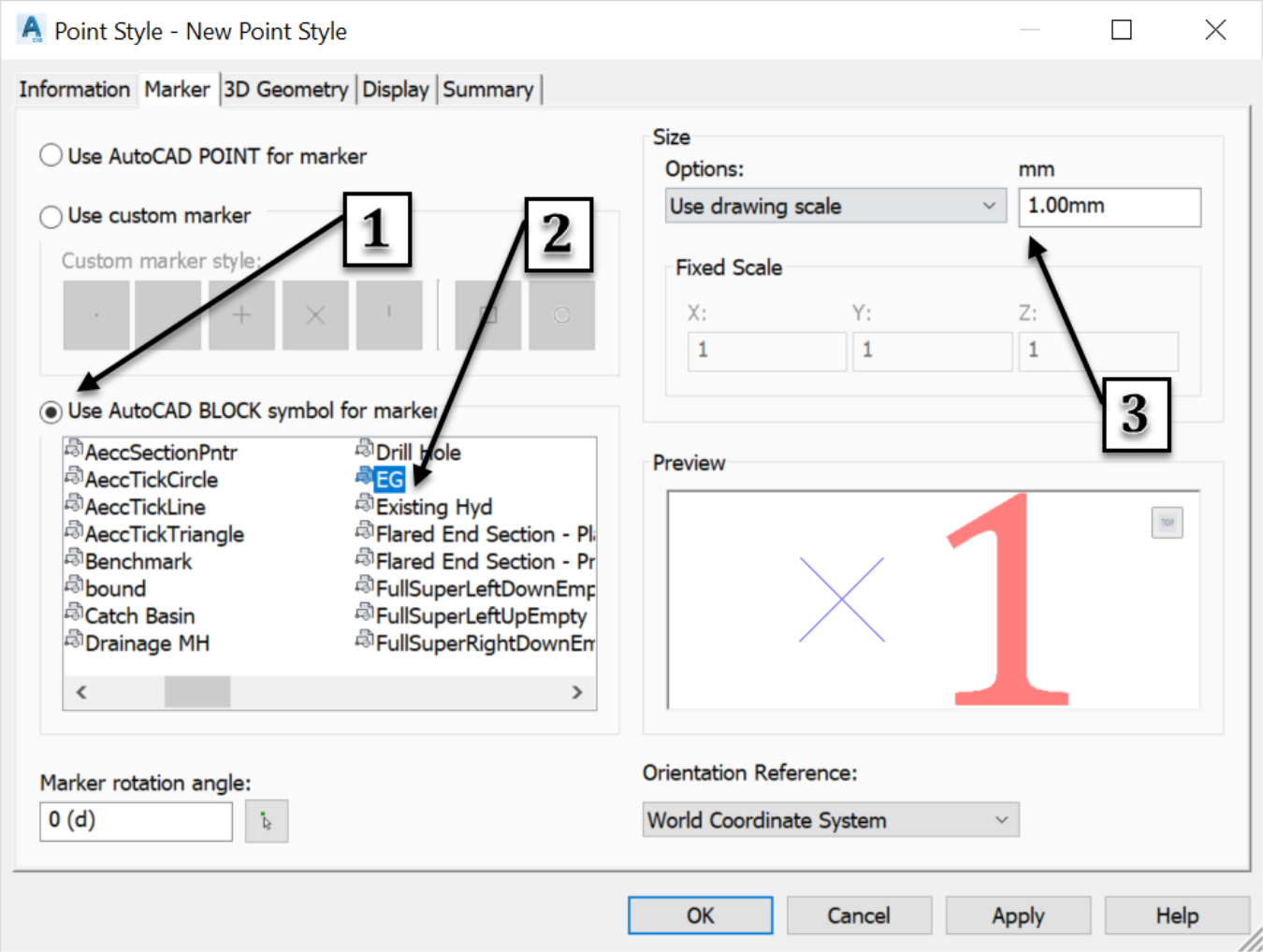 ---
Topic:  Civil 3D | Training:  Civil 3D Essentials  |  Software: AutoDesk Civil 3D
---
Refer a friend and both of you get access to our Civil 3D Courses at a discounted price.